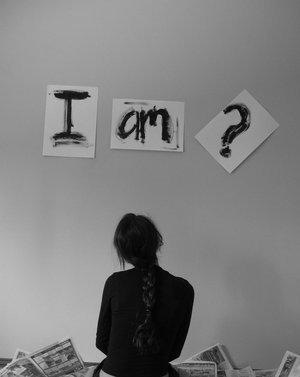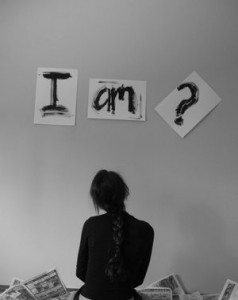 Some days I wake up feeling sorry for myself, but I shouldn't…
…because Christ is never sorry for me. He never sighs and shakes His head and thinks, "Man, saving Nicole…what a waste."
No. He sees me and thinks, "There she is, my beloved. My daughter. How I love her."
And I don't know about you, but it can be so easy for me to forget who I am, to wallow in self-pity, to revel in my mediocrity…
But, if I really know who I am, who He says I am, well, that kind of thinking should be impossible. If I stopped to ask myself, "What does God really think of me?" I might be surprised by the answer.
God says I am (and you are)…
The elect
A saint
His beloved
His child
Adopted
Heirs of the kingdom
A member of the body of Christ
Sojourners with God
Citizens of the Kingdom of heaven
A royal priesthood
Servant
A holy nation
His special people
Brethren of Christ
Children of promise
Chosen vessels
The excellent
Light of the world
Salt of the earth
Ransomed of God
I admit that when I see lists like this, I gloss over them and think "Yeah, yeah, I know I know..I'm a saint." But if you really take the time to read these words, and digest these words, not just scan them, you might feel what I felt, as I typed them…
…Encouraged and convicted (Please re-read the list, if necessary, and really pause on each one).
How amazing to know that the Creator of the Universe calls me His adopted child. The power of that reality is indescribable. He adopted me. He chose me as His own, gave me His name, and now I belong to His family. It is a remarkable event if you stop to consider it.
It is easy for me to assume that God thinks of me in many of the same ways I think of myself–inadequate, lazy, hopeless, ineffective, average.
But according to His word, that is simply not the case. I am a child of promise–the promise of eternal life that is in Jesus Christ. I am also the excellent, which again, I admit, I don't really feel. Mediocre? Yes. Excellent? Not so much.
But it doesn't matter what I think or even what I feel. It really doesn't. It only matters what He says and what He thinks and God thinks I am worth dying for…
…and that should be enough.
Which of the descriptions in the list stood out to you? Were you left feeling convicted, encouraged, both, or something else? What do you tend to think God thinks of you?