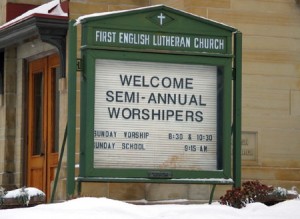 I feel like its maybe been a bit heavy this week on Modern Reject, what with me almost dying followed by the whole discussion on judging other's sins. You know, nice and lighthearted.
I've also had a lot of personal junk going on, including ongoing physical pain. Basically, I feel like junk. Oh, and to top off the week, I've received some less-than-encouraging emails from a few individuals that inevitably lead to me to question why I write this blog in the first place.
But, let's put all that aside. That's what I decided to do and in doing so, I spent far too long on various websites reading completely ridiculous, perhaps even inappropriate, but hilarious stuff. With that in mind, I decided to share a few of the bad church signs I viewed.
If you've seen any of these before, I apologize. But, hopefully they will just make you chuckle…that's what I needed anyway.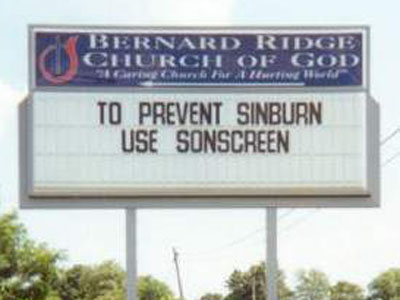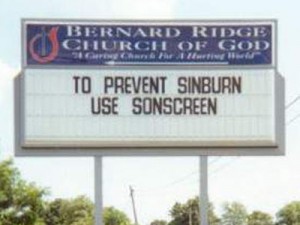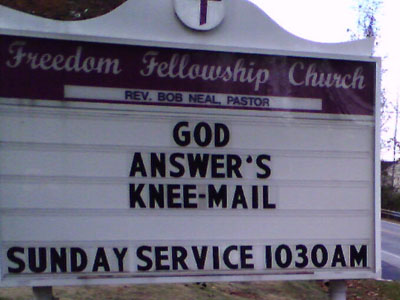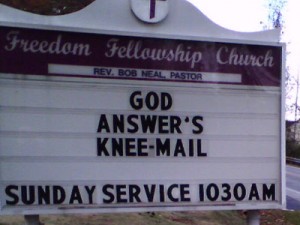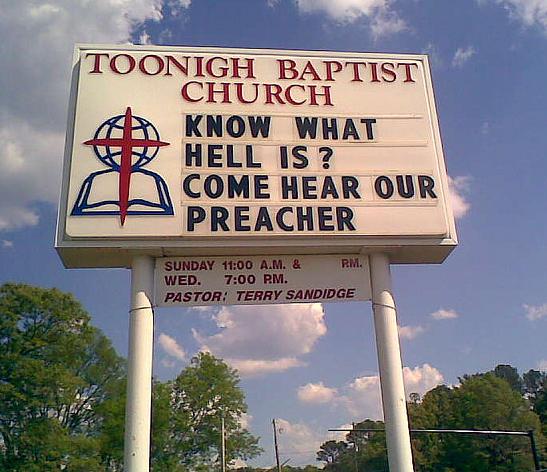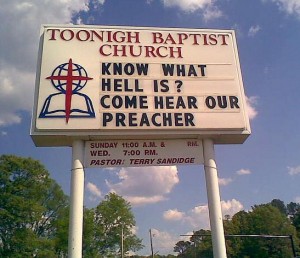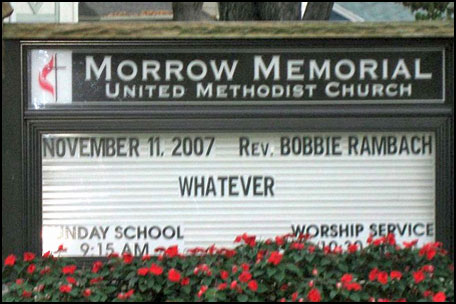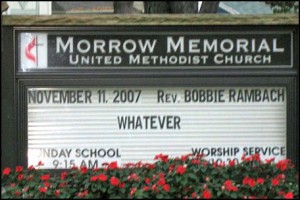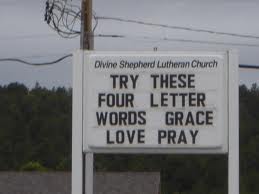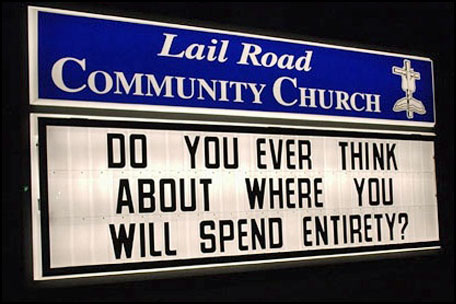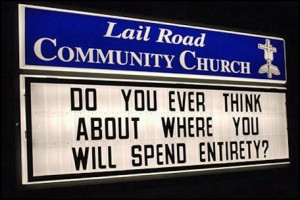 Which was your favorite? I happen to love "whatever," and did you catch the problem with "Four Letter Words"? Do you have guilty pleasures?
Thanks to this site for the photos.