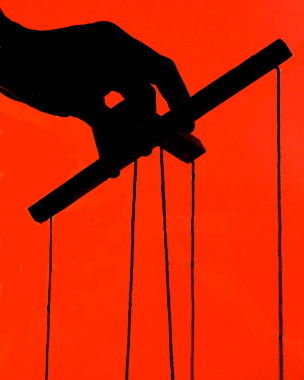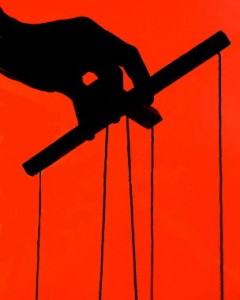 Before becoming a Christian, I thought of God as a kind of grand puppeteer. I mean, I didn't tend to think He was an evil puppet master, but I certainly didn't think God was intimate, personal, or present.
I imagined Him sitting on His throne in the clouds, judging us from above, interjecting His hand when He decided to do so, but also withdrawing His presence when He willed.
He was a sort of detached heavenly being and Jesus was just a really nice guy who tried to make things better.
Of course, upon knowing Jesus and giving Him my life, my feelings about who God was began to change. But, they didn't necessarily change for the better…
In my early days of being a believer, I focused almost entirely on Jesus. I got Him (or so I thought). Him, I understood. I also assumed that I understood the Holy Spirit. I was a part of a more charismatic church and so things of the Spirit were normal to me. Yet, I still had so much to learn…
But, when it came to God the Father and me, well, we didn't converse much. I didn't think about Him, ponder Him, pray to Him. Over the years, I began to view my Father in Heaven as the equivalent of my earthly father. I assumed He was impatient, uninterested, neglectful, and was only waiting around for me to slip up so he could punish me.
I could not understand what people meant, or how they could believe it, when they called God "Abba" or actually said the word "Daddy." But, God in His patience (the very attribute I doubted He held for me) waited and slowly allowed the Holy Spirit to change my mind.
Then, when my thoughts about God the Father were so warped, that I felt helpless to change them, God did something powerful and unforgettable. A pastor gave me a copy of sermon series on the "Fatherhood of God." I listened and at one point, the man preaching proclaimed that if you had  any wrong thinking about the Father that you needed to repent. Right there. Right then.
I was immediately convicted and so I repented and asked God to forgive me of all of the lies I believed about who He Is. In one instant, in a supernatural swoop, I felt the Lord lift years of heartache and doubt off of me. In a matter of minutes, my mind was transformed and I had a completely new mindset towards the Father.
This event was one that has marked my Christian walk. I am not, nor will I ever be, the same after that day. Neither will God ever be the same to me.
And we are all guilty of wrong thinking about God from time to time. We think we know Him. We become comfortable and confident in our assessment of Him. We forget what He has done, we become complacent in what He is doing, or we whine about what He has yet to do.
A.W. Tozer wrote that, "What comes to our mind when we think about God is the most important thing about us."
So how do you tend to think of God? Do you compartmentalize God the way I used to? Jesus over here. The Holy Spirit here and the Father somewhere else…a bit further away…
Or do you tend to have an accurate and Biblical view of God? You know what scriptures says and you believe it…
Have you thought of God in any of the following ways:
Father
Genie
Counselor
Distant
Uninterested
Impotent
Santa Claus
Benevolent
Friend
Savior
Judge
King
Unsympathetic
If what comes to our mind when we think about God is the most important thing about us, what comes to your mind? Are you needing to repent of any wrong thinking, as I had to?