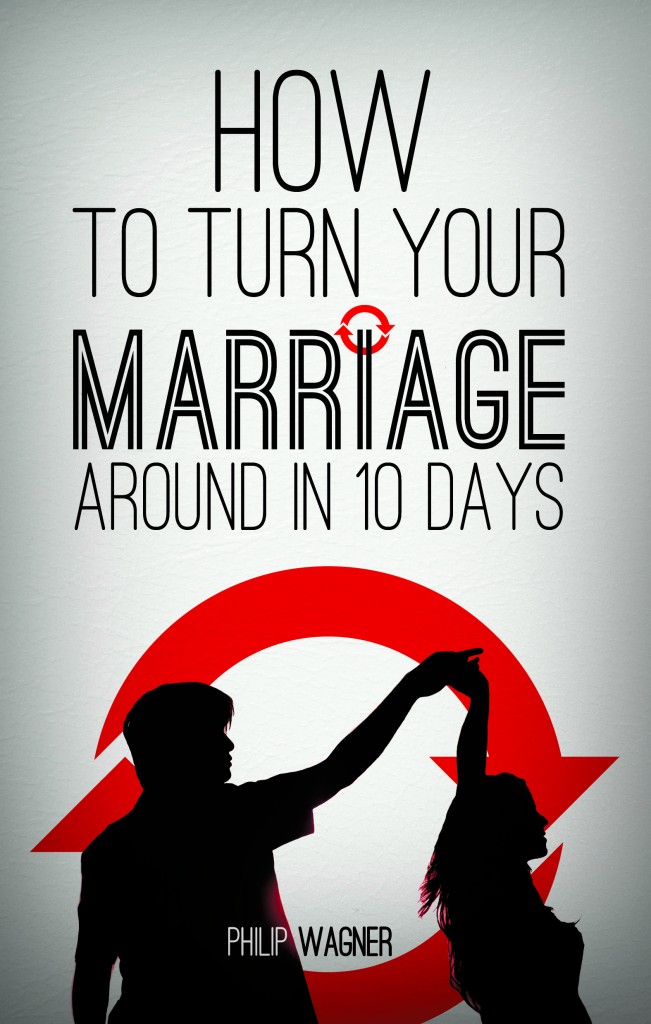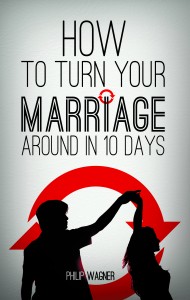 Having a blog means at a certain point people will start asking if they can send you their books to read and review. I try to avoid book reviews because for one, I find them boring and secondly, I don't like many of the books sent my way.
However, a few weeks back I received an advanced copy of How to Turn Your Marriage Around in 10 Days by Philip Wagner, Sr. Pastor of Oasis Church in Los Angeles. I started to casually peruse it like usual, expecting just another "marriage miracle" book and I have to say, this book might actually be the real deal.
Turns out, Wagner and his wife have been married 27 years and have counseled couples all over the world. So, it's no surprise that his book is full of practical, candid, and relatable advice. So much so, that it inspired me to write a post in response.
Now, I don't need to turn my marriage around in 10 days, but Wagner acknowledges that even if you have a great marriage  there are still valuable lessons within the book's pages.
My favorite chapter dealt with priorities. As I was reading I found myself saying things like, "Oh, snap" and "Oh, he just went there." Wager pulls no punches and cuts straight to the point:
Does prioritizing time with friends speak about your spouse's needs and wants, or yours? Do your checkbook entries reveal money spent growing your relationship, or escaping it? What is the priority of your life?
Now, I don't know about you, but I strongly believe that where we spend our money is a reflection of our heart. I never thought about actually spending money to grow my marriage, but in reality, that is exactly what Jonathan and I do.
We save to take much-needed-child-free-vacations. We have date night every week and have committed that if ever there was a time when we would need to pay for babysitting (cause' grandmas are awesome and free) we would. We spend money to prioritize our relationship.
Wagner goes on to say,""Is your marriage business-centered? Children-centered? Friend-centered? Ministry-centered? Or is your marriage itself the priority?
Often times, Wagner explains, we are afraid to prioritize our marriages for fear that they will become idols. We believe in not neglecting our marriages or not letting them slip down on the list of priorities, but that is not the same as creating a marriage-centered life.
My husband has told me from day one of life together that I would always remain his number one ministry. Our marriage takes precedence over our children, our church, our friendships, our extended family. Some people find this idea uncomfortable or out of order. But, assuming both spouses are living Christ-centered lives, the next and logical priority must be one's marriage.
My children, family, friends, and church will see a healthy marriage. That is our witness of Christ. In prioritizing our marriage, we are painting for those watching an intricate and powerful portrait of Jesus' love for His bride. When we consider that some statistics suggest that the average marriage lasts only 7 years, why would we wait to begin cultivating marriage-centered lives?
I appreciated the questions Wagner poses on priorties and I submit them to you, as well:
Think about what takes your attention away from your marriage. Is it your career, money, friends, hobbies, or goals? Is it your ministry or Church? How will you prioritize your relationship? What will you give up in order to have a marriage-centered life?
To learn more about How to Turn Your Marriage Around in 10 Days and hear thoughts from Phillip, visit www.philipwagner.com, like him on Facebook or follow him on twitter@philipwagnerLA.