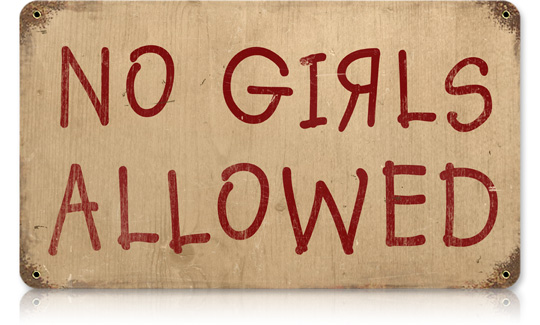 The role of women in ministry within the church can be a touchy subject. People start asking questions like, "Can women teach men?" or "Can women be head pastors?" To be honest , I never spent too much time thinking abut it. I knew what I felt about the subject, but had never gone beyond that. I hadn't  examined the scriptures, for example, or prayed to see where perhaps God was leading me on the subject. Until recently…
I am currently enrolled in a Women in Leadership Development course (that's right, it's W.I.L.D.). It is 2 year program designed to encourage, train, and raise up female Christian leaders. A few weeks ago we  heard a lecture on "women in ministry". I realized then, how much of a divisive issue this truly is.  Today's post is part one of a three part series, discussing women and their role in ministry. Since today is Wednesday–and that means it is He Said/She Said day, where I write about all things related to men, women, or both–I thought I'd talk about this somewhat controversial issue… cause that's how I roll…
I had the opportunity to hear author, Dr. Kristen Beasley, speak on the subject of women in ministry. She raised two important questions:
1. What is the effect of sin on male/female relationships?
2. Are there certain passages within scripture that are ageless or culturally focused?
Basically, she asked: Did Eve mess it up for all women? And can the church really apply all scripture related to  women, today?
With those two questions in mind, here are the brief overviews of the different schools of thought on women serving in ministry:
Egalitarian. All's equal, they say. Those in the Egalitarian camp believe this:
In regards to the hierarchy between men and women formed at the moment of creation, they would say that none exists. Men and women are fully equal.
Egalitarians believe that all Biblical offices are open to all qualified women. Likewise, all specific ministries are open to all qualified women. Spiritual gifts are also available to all with no gender distinction.
Moderate. The middle ground folks, so to speak. They believe:
In regards to the hierarchy between men and women, moderates believe men and women are, in essence, equal, but operate in distinct roles. Furthermore, men do hold headship within marriage.
Moderates would also say that certain Biblical offices, such as those of a deacon are open to women, but not, say, an elder office. They agree with Egalitarians that spiritual gifts make no gender distinction. Finally, they would say that all ministries, except that of an elder, is open to qualified women.
Hierarchical. The more stringent bunch. They believe:
As far as the hierarchy in creation, men and women are equal, in essence, with distinct roles (like moderates). They also believe, however, that men maintain headship not just inside of marriage, but as a pattern in life, as well.
As for Biblical offices, they would say both the elder and deacon positions are closed to women. In terms of spiritual gifts, those in this camp usually reference Ephesians 4:11 and state that, as far as the "equipping gifts" are concerned, those gifts are only available to men.
Finally, in ministry as a whole, they would say that any ministry that requires authority over or the the teaching of men is restricted for women.
And there you have it, a condensed (very condensed) overview of the different positions on women in ministry.
Now, do you want to know where I fall on the subject? Well, you will just have to wait for part 2 of the conversation (sneaky, sneaky, I know), which I will be posting on Monday. In the meantime, please consider the following questions and verses. I would love to know how you think about women in ministry. Then we can discuss it together, which is really the best part, I think.
Which school of thought do you fall into? What, if any, are some specific areas of women in ministry that you are still grappling with?
For further study here are some verses discussing women in ministry: Genesis 1-3, 1Corinthians 11:3-10, 12, and 14:34-35, Galatians 3:28, Ephesians 5:22-23, 1Timothy 2:9-15 and 3:1-7