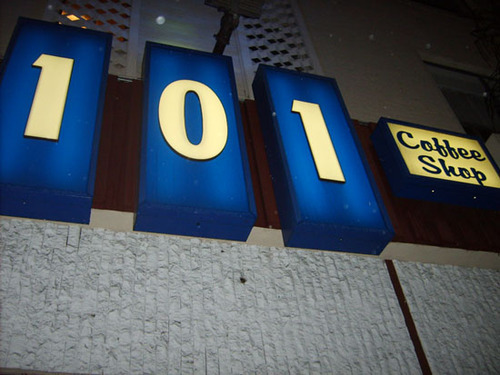 In an attempt for you all to get to know me better, I compiled this list of 101 random facts about me, filled with trivial and tantalizing tidbits. I hope you enjoy and Happy Friday!
1. When I was younger I wanted to be a fashion designer or a magazine editor
2. I love, love roller coasters, but hate rides that drop you straight down.
3. I'm an only child.
4. Maybe as a result of being an only child, I had dozens of imaginary friends while growing up.
5. I majored in political science in college and received a B.S., which comes in really handy (sarcasm).
6. I own about 100 lip glosses. Sick, I know.
7. I accepted Christ at the age of 16, two months shy of my 17th birthday, at a Christian conference called Acquire the Fire.
8. I had never changed a diaper until having my own kids.
9. I love good hip-hop music, like this and this, and him.
10. I love Converse sneakers. These are my brand new pair.
11. My biggest fear in life is mediocrity…
12. …and roaches.
13. I cannot burp on command, but wish I could.
14. I once was a registered Democrat.
15. My favorite smell is the desert after a summer thunderstorm in Arizona.
16. I attended college in Boston, at Emerson College.
17. I love animals, especially cats and dogs. If my husband would let me, I'd have a menagerie.
18. I was raised by a single mom.
19. I am the only Christian in my family.
20. I was baptized at age 23.
21. I love decor and modern design and spend time reading decor blogs like this one and this one.
22. My husband and I are going to start a church… someday.
23. I never met chocolate I didn't like.
24. I love poetry and short stories.
25. Junot Diaz and J.D. Salinger are two of my all-time favorite authors.
26. My nicknames growing up were boo bee (because my mom likes to embarrass me) and sticks (because I was so skinny).
27. I have a gap in my front teeth and I like it.
28. My childhood crush was on Danny from New Kids on the Block.
29. My dad is black…
30. …My mom is white…
31. …Which makes me biracial.
32. My grandmother–dad's mom–was one of my best friends.
33. I love all things retro and vintage, like this and this.
34. I am intimidated by technology, but learning quickly to love it.
35. My husband is my biggest fan.
36. My middle name is ridiculous and is… Llin. Yes, you read that right… two L's. Like I said, ridiculous.
37. I have a huge sweet tooth.
38. I love movies… my husband got me interested. Indie films, blockbusters, dramas, whatever.
39. I especially love horror films… and vampires. No, not Twilight, never seen it, never read it. Check out Let the Right One In… so good.
40. I used to work for the Alliance Defense Fund, a Christian non-profit judicial organization.
41. I love politics! And I'll talk politics anytime any day. I also read lots of political blogs, like this one and this one.
42. I don't eat gluten, but hopefully that will change someday soon.
43. I suffer from chronic migraines.
44. I used to have 13 piercings, but now only a few in my ears and one in my nose.
45. I have one tattoo–a dandelion with birds (symbolizing freedom, Galatians 5:1) on my forearm.
46. I was born in Sin City.
47. Before I die, I hope to live in both New York city and Italy.
48. I'm an introvert posing as an extrovert.
49. I'm a stay at home mom…
50. …but I do not and will never drive a minivan.
51. As a kid, I was obsessed with Japan and Japanese culture… still love it a lot.
52. I sketch and paint… when I have time and feel motivated.
53. I don't play any instruments, but want to learn guitar.
54. I love to cook.
55. I wear glasses.
56. My first album was Michael Jackson's Thriller.
57. My first concert was Smashing Pumpkins.
58. I'm a makeup junkie.
59. Both my kids have blue eyes… and I have brown.
60. I sorta kinda believe in Bigfoot and Nessie.
61. My favorite books of the Bible are James, followed by Ephesians and Joshua.
62. I love me some good wine.
63. I took ballet from age 3 to age 17.
64. I'm the only niece and only granddaughter in my family. In fact, I'm the only kid, period.
65. I love LOST and am sad that it is over.
66. I've been told that I'm really good at impersonations and telling funny stories.
67. I used to smoke cigarettes, but so glad that's over.
68. I love coffee… a lot.
69. I met my husband at church. Go figure.
70. We were friends for a year before we started dating.
71. We were engaged after only 6 weeks.
72. My kids are two of the funniest people I know.
73. If I could go back in time and live in any era, it'd be the 1920's.
74. In high school, I worked retail…
75. …and in college, I waited tables. Both should be required employment for all Americans.
76. I admire my husband and think he is the perfect man for me.
77. I am an extremely light sleeper.
78. My favorite color is purple.
79. I want to start a book club with some of my friends.
80. I am passionate about discipleship.
81. I currently disciple a few young women.
82. I always practice saying "Please" and "Thank you."
83. Someday I hope to buy and restore, with my dad, a vintage Karmann Ghia.
84. My favorite Christmas movies are Die Hard and It's a Wonderful Life.
85. My husband is the Co-founder and Chief Strategy Officer for a startup called SoChurch. It's going to revolutionize church communication.
86. One of my favorite things about Jesus is that He was/is a revolutionary, in the real sense of the word.
87. I love old, dusty bookstores, overflowing with books. I could lose a whole day inside a bookstore.
88. I am currently reading Permission to Speak Freely by Anne Jackson and Generation iY by Tim Elmore.
89. The next book on my list is Life of Pi by Yann Martel and something, anything by Cormac McCarthy.
90. I am passionate about the simple church movement and believe it is going to create a revolution within the Evangelical church.
91. I can talk theology if you want, but I always much prefer to keep the main thing the main thing–that being Jesus.
92. I am ambidextrous. Which came in handy in dance and sports.
93. My dream for the future is to speak to women about having freedom in Christ.
94. My favorite soda is Dr. Pepper, hands down, but I rarely drink it.
95. I once drove cross country from Boston to Phoenix on a Greyhound bus (which is another post for another time).
96. I have only traveled overseas once, to London. But my husband is going to take me to Europe soon… I hope.
97. One of my favorite verses is Philippians 3:12-14.
98. My favorite Psalm is 84.
99. If I could only eat one meal for the rest of my life, it would probably be a Stetson Chopped Salad from Cowboy Ciao.
100. I was a little apprehensive about starting Modern Reject…
101. …but I am glad I did.
Got any other questions for me? Ask me anything… really. What are some of your random tidbits? I'd love to hear!