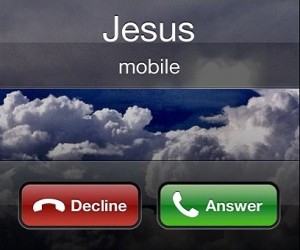 My church family is amazing. Glorious, really. And when I say glorious, I mean that it is the fullest representation of Christ I have ever experienced. It is the body of Christ–expressing itself through a people committed to loving one another, serving one another, ministering to one another, and worshipping with Christ as our Head.
So, now that I got that out of the way…
The other day, my sister Carrington (sister, meaning my sister in the faith) made a brilliant observation. A few of us women from our church family were talking and praying together–just sharing some of the struggles we had encountered that week. As we talked, we realized that many of us had been dealing with the exact same struggles.
I watched as we ministered to one another and carried the burden for one another. Me for her and she for me. Lifted. Freed. Lightened.
It was then that she explained that what we were doing–was being the church. The modern church, she went on, incorrectly promotes the idea of a personal Savior or a personal Jesus (anyone remember a certain Depeche Mode song?) How often have we been told that it is our personal relationship with God that matters.? How many times have we heard that it is our own faith or our own walk that we must focus on and cultivate?
The sinner's prayer promotes this very idea and as soon as it is prayed, new believers are inundated with the individualistic ideas of a daily quiet time, personal prayer time, personal accountability, and the like. It becomes all about "me," not us, and certainly not us in Him.
And as my friend spoke, I felt the truth of her words capture my heart. "Yes!" My spirit cried out. Our faith is not our own. Our walk is not meant to be walked alone. Your relationship with Christ is so much more than just Him and you.
Frank Viola in Pagan Christianity says this:
Today, the phrase personal Savior is used so pervasively that is seems biblical. But consider the ludicrousness of using it. Have you ever introduced one of your friends by such a designation? "This is my 'personal friend' Billy Smith."
As Viola goes on to explain, when we say yes to Jesus and we receive Him into our lives, we are not merely receiving a personal Savior, but the very relationship that Jesus Himself has with the Father. Everything that Jesus has, is ours! Everything available to Him by the Father is available to us. When the Father looks at us, He loves us as He loves His own Son.
Imagine this for a moment. Really think on it…
This is not just some "me-and-Jesus-are-BFF's" kind of revelation. This is something much more. Much bigger. Much more profound.
Because each one of us shares in this new relationship. This is meant to be experienced corporately as well as individually. Dare I say, almost more so. The very nature of the church demands that it be expressed corporately, lived and shared together, in communion with Christ as Head.
Jesus said we are His body–not just an arm or a leg, a hand or an eye. We are all members meant to be living in love and unity to express Him more fully.
My Christ is your Christ. My suffering is your suffering. My joy is your joy. My revelation your revelation. My life your life. In Christ. And in Him alone.
What do you think? Do we fall prey to thinking of Jesus as a personal Savior? Is this good or bad? What is your church community like?