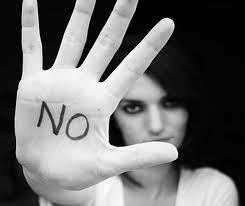 Things are changing around here. Slowly but surely. God is redirecting my words and thus, this blog. Yet despite this, I've had a difficult time writing.
But, God keeps nudging me…forward. Except that much of what I used to write is no longer how I want to write, or what I want to write.
I sat the other day looking through my blog post ideas, a seemingly endless list of notes I've jotted down. While scrolling my post ideas I  I found a draft titled "Supernatural Everyday."
It got me thinking. I have to admit, I've been surprised by your reactions to my recent posts. I suppose I shouldn't be. Perhaps I didn't give you guys enough credit. Perhaps I underestimated you.
For that, I'm sorry.
But, I am thankful that the threshold has been crossed–that door has been flung wide open. Cliche as it is, there's no going back.
Because what I have come to realize, no, what I've come to know, is that there is no such thing as the supernatural.
People either whisper this word or refuse to speak it. The "supernatural", the spooky-spookiness of God. God the vodoo doctor. God the charlatan.
And what I've also come to know is that they are afraid. Fear feeds their belly. They would rather wrap themselves up in theology, or intellectualism, or feel-good feelings than be surrounded and cloaked by the Living God. They would rather dismiss or ignore that which alludes them, then press in and ask of the Father for that which is available.
So, if you want it…ASK.
If you want to experience the things of God, the fullness of spiritual life, the Holy Spirit moving freely, ask. If you want to see miracles, sight restored, the sick healed, demons cast out, the dead rise, ask. If you are desirous or even just curious about the Spirit, words of knowledge, tongues, prophesy, and the like, simply ask.
Either we can be afraid of what we do not know or we can believe the words of God and ask…
"Ask, and it will be given to you; seek, and you will find; knock, and it will be opened to you." Matthew 7:7
And asking should be easy…
Because there is no such thing as the supernatural. There is only that which is natural to God.
God is not bound by our expectations. He does not yield to our desires, nor is He constricted by our limitations. He does not answer to the laws of nature or the rules of man, for He existed before them and exists apart from them. "He stretches out the north over the void and hangs the earth on nothing." Job 26:7.
"To admit that there is One who lies beyond us, who exists outside of all our categories, who will not be dismissed with a name, who will not appear before the bar of our reason, nor submit to our curious inquiries: this requires a great deal of humility, more than most of us possess, so we save face by thinking God down to our level, or at least down to where we can manage Him."  –A.W. Tozer, The Knowledge of the Holy
Yet, it is natural, meaning it is the character of God, to perform miracles, to heal the sick, and bind up the broken-hearted. It is natural, meaning that through these acts, God can and has, chosen to reveal Himself to us.
As Tozer continues to explain,"…He is everywhere while He is nowhere, for "where" has to do with matter and space, and God is independent of both. He is unaffected by time or motion, is wholly self-dependent and owes nothing to the worlds His hands have made."
This is our God, however, whom we may know and beseech and ask of because of His Son, Jesus Christ. Jesus allows us to ask for the natural things of God. The Holy Spirit empowers us to participate where and when God is moving. It may all seem "supernatural" to us, but it is natural to the Lord. So, I beg you to ask…and see what happens.
Do you believe in the "supernatural" or is it a bit of a scary, uncertain idea? Do you believe God can and does naturally want to exceed our expectations, on all levels? What do you need to ask of God?