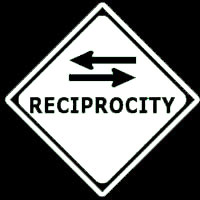 I heard someone say the other day how thankful we should be that we don't serve a mean, vicious, spiteful, or angry God. We don't serve a God of ancient Greek mythology who meddles in our lives for self-gratification or, worse, out of boredom.
No, we should be thankful because we serve a good God–a kind, generous, faithful God. I'll admit, though, that I had never really contemplated the fact that our God could have been some other type of God. He could have been a mean, forgetful, neglectful God.
And what if He was? What if God treated us the way we treat Him? It's not a perfect, apples-to-apples comparison, but play along anyway.