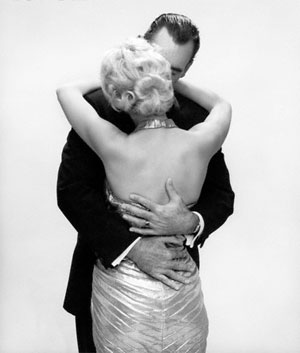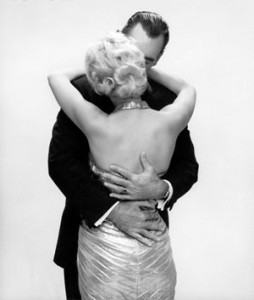 If you've been around here before, you probably know that I love, like luuuurve, my husband. Thing is, this shouldn't be revelatory news. I mean, us wives should love our husbands.
But stuff happens. Life happens. Kids happen. Exhaustion happens. And before we know it, many of those lovey-dovey feelings fade into the background.
We become more like roommates than spouses. More like buddies than lovers. More like co-parents than two people crazy in love.
So what's a wife to do? Well, for starters she can figure out ways to love her husband better because doing so can actually produce more of those loving feelings. Not to mention, we should always be committed to loving and serving our spouses more intently and passionately.
With that being said, here are 20 ways to love your husband better:
1. Pray. Oh so obvious, but sadly, I admit I personally don't do this enough.
2. Be interested in his work. Most likely your husband spends hours a day working. It shows great love when his wife shows interest in that work.
3. Share hobbies. If he likes to bowl, bowl. If he likes to collect coins, collect coins. If he likes to woodwork, well you might be out of luck. And hopefully your man has some cooler hobbies than the ones I mentioned here.
4. Date. I don't understand why couples get married and quit dating. It is weird to me. Going out on dates should be a part of any healthy marriage.
5. Ditch those kids. I've said it before and I'll say it again–get rid of your kids (if you have them) for a night. He will feel loved.
6. Have more sex. Nothing tells a man you love him quite like sex.
7. Feed him, this coming from my husband. They say the way to a man's heart is through his stomach. Not sure if this is true, but it's worth a try.
8. Compliment him. You look so handsome. Mmm…you smell good. Cute butt. Whatever.
9. Discover his love language and speak it!
10. Respect him. This is perhaps one of the most powerful ways wives can show their husbands love. If you need help in learning how to show him more respect, try the Love and Respect ministry.
11. Support his dreams. Don't be a dream killer. I'm married to an entrepreneur and it would be easy to shoot down his ideas from time to time. Instead, I try to dream alongside of him. It has made all the difference.
12. Make your home worth coming home to. This could entail picking up the house, cooking a delicious dinner, or just being there to greet him with a kiss.
13. Be a hot wife. I might schlep around in sweats when my husband isn't home, but you better believe that before he walks in that door, I throw on a cute outfit and some lip gloss. Sounds old-fashioned? It is and he loves it (and truth be told, so do I).
14. Flirt. Just like dating, many couples seem to forget or to quick flirting in marriage. But it needn't be the case. Flirtation can show love in a big way.
15. Brag. Tell your friends, co-workers, family members how great your husband is, all the time. It is easy for women to complain about their husbands, but bragging, not nagging, tells him you love him.
16. Have more sex. Yeah, I already said this one. That's right.
17. Make him your everyday hero. When my kids ask in a sad little voice why daddy has to go to work…again, I tell them that he is serving our family. He works because he loves us. He goes to work because he is our hero. This message is communicated to my husband, as well.
18. Surprise him. What has he been longing to do? What has he putt off for quite some time? What would he love for you to do for him? Surprise him.
19. Tell him…all the time. You can never say "I love you" too much.
20. Ask him: How can I love you better?
Okay ladies, I know you have some great ideas to add to the list, as well. Let's hear 'em. How do you love your husband?