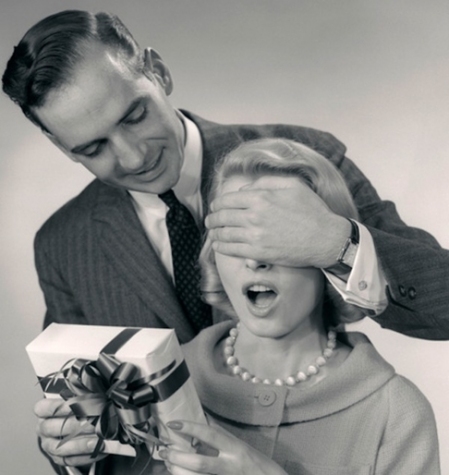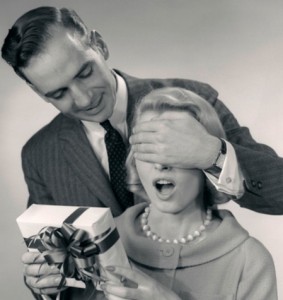 from the archives
Last week, I shared a few ideas on how wives can love their husbands better. Well today, it's the gentleman's turn. That's right fellas.
I know you husbands and even soon-to-be-husbands love your wives, but there are always ways in which we can show even greater love to our spouse.
Some of the things on this list are even things my husband does for me to show me just how much he cares. And I gotta say, I've got a great husband. So take heed.
Here are 20 ways to love your wife better…
1. Pray for her day each morning. My husband does this almost every day and it makes me feel so loved.
2. Get to know her friends. Friendships are so important to women and we feel loved knowing that our husbands like, enjoy, and appreciate the female friends in our life.
3. Brag about her…in public. My husband brags on me, almost to an embarrassing degree, but at the same time I love it.
4. Constantly prioritize your marriage. My husband communicates to me regularly that our marriage is his number one ministry. He then shows me by his actions.
5. Always be willing to be the first to apologize and seek forgiveness. This is one way in which a man can lead in humility, but simultaneously show love.
6. Make her feel secure. Not all women, but most women, crave security. Find out what makes your wife feel secure and follow through.
7. Try to discuss any big changes or important decisions with your wife. She will feel respected and be grateful.
8. Relieve her occasionally. If she is a stay home mom, take the kids some random afternoon. If she makes dinner, take over that duty for a week. If she usually runs errands on Saturday volunteer to take her list.
9. Be a good listener. Most women like to talk. It's how we process our emotions. Listening will bless her tremendously.
10. Don't always try to fix her problem. Sometimes, just as #9 says, listening is enough.
11. Don't ever stop giving her flowers.
12. Regularly check in with her and ask how you are doing as a husband. When she answers, listen humbly and respond appropriately.
13. Tell her she is beautiful. A lot.
14. Tell her you love her every. single. day. without. fail.
15. Surprise her with something that she would never do for herself–a spa day, a fancy night out, a weekend getaway, a day to shop.
16. Begin every important or potentially difficult discussion with prayer. It displays leadership and helps ensure that your conversation will not turn into an unwanted argument.
17. Don't forget about foreplay. For some women doing the dishes, taking out the trash, or bathing the kids qualifies as foreplay.
18. Encourage her dreams. Dream with her and help her achieve those dreams.
19. Ask her what her sexual needs are. She really does have them.
20. Give her a list of reasons as to why you are so glad you married her.
Okay ladies, any other tips our husbands should be aware of? And husbands, what would you add to the list, as well?