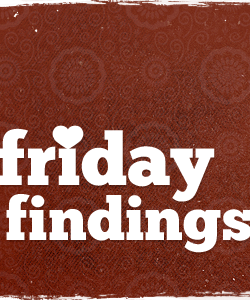 Holy wow, what a week. So far, this week is shaping up to be the biggest week on Modern Reject ever, in terms of traffic. There are a few lovely surprises that contributed to this fact.
For starters, I was honored to be included on Church Relevance's Top 200 Church Blogs list for the second year in a row. I even moved up 7 spots. Yeah baby! I owe you, my readers, a huge virtual hug and kiss. Thank you for being a part of this community and for being a constant encouragement.
Then, the amazing servant of Christ who I am admittedly a little bit of a fan-geek about, Frank Viola, included me  on his Top 10 favorite  Christian Female Bloggers list. I tweeted in response that I can now retire…and it's true. It's all downhill from here.
But, beyond both of those honors, this weeks posts on Modern Reject created some of my favorite discussions in quite a while. If you missed Monday and Tuesday's posts on prophecy, please consider reading them. If you've ever had questions about prophecy these posts are for you…and don't skip reading the comments too.
Finally, I wrote a guest post over at the ever-talented and culturally astute Jr. Forasteros' blog yesterday. I think it might be one of my favorite posts of all-time and it's about sex. Please, go show some comment love if you haven't already.
Phew. Now that we got all of that out of the way, let's get to those fabulous Friday Finding links… Continue reading Friday Findings: Religious Lies, Staying Saved, and Nuclear War