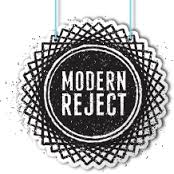 Oh man, I am just eeking in this sucker. Whew. I have to admit, I didn't write much this year, but what I did write, I loved. I think 2013 proved to personally be some of my favorite posts.
So here's a run down of the most-read Modern Reject posts of 2013. It's always surprising to see what was most popular and wasn't so much.
You know, who was the star quarterback and his girlfriend and who was the band geek and drama nerd (all of whom I love and adore).