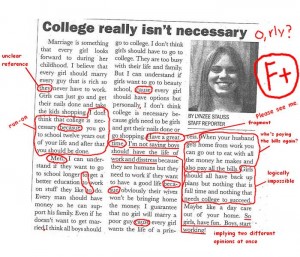 This post is from the archives and it's really good and you should totally read it.

I attended college, but I'm not quite sure why. In America, many young high school juniors and seniors begin the search early for the perfect college. They fill out their applications, write their essays, attend their interviews, all in the quest for…
For what? A guaranteed salary upon college graduation? A better life? Or a cushier life? Power? Position? Prestige?
After graduating college, I wondered what I had really learned in class anyway?
Maybe you're like me and are wondering if you should skip college? Continue reading Top 5 Reasons to Skip College